A Frozen Party
Last week was LissyLou's 4th Birthday. A couple of months ago we asked her what sort of party she wanted and she knew instantly she wanted a Frozen Party. I spent a couple of days ringing round local party venues like play gyms and found that only one local place offered a Frozen Party and that was a play gym who offered their normal party but with a couple of Frozen party extras. They also wanted an extra £7 per head for the priviledge. I couldn't justify paying the extra for not much gain so I decided to look at doing the party myself.
First I found a local church hall that offered the space I needed and for a great price.
Then I started to think about how to make LissyLou's Frozen Party come to life. I started with creating the look, this involved making snowflakes by hand to decorate the hall and make it into a winter wonderland.

Next I created the Olaf corner, I got this cut out of Olaf online and decorated the corner with snowflakes so that the children could have their photo taken with Olaf. Since most of the girls came as either Elsa or Anna they loved this corner.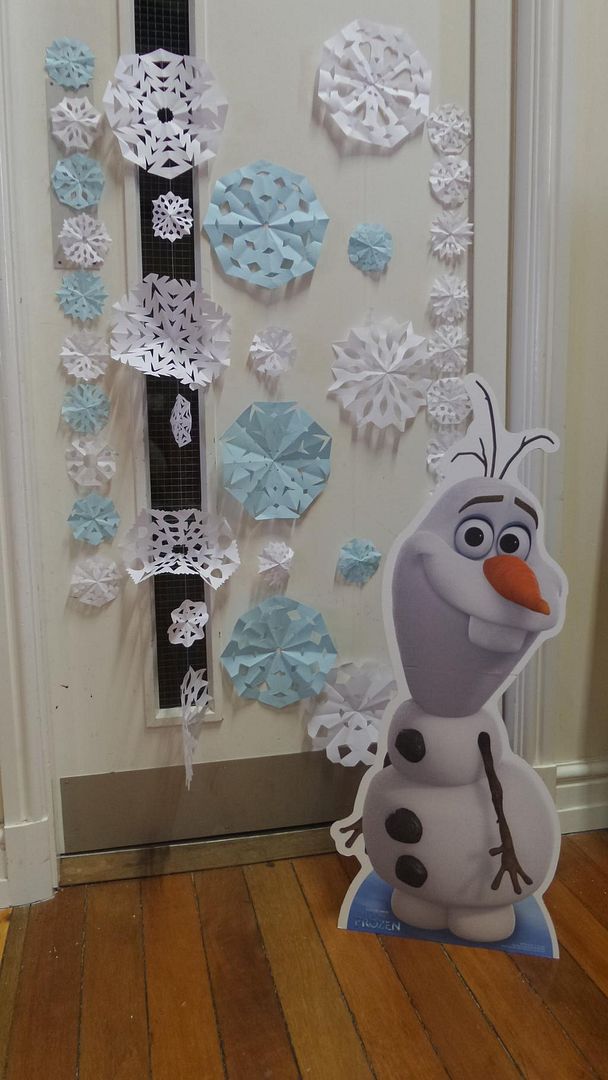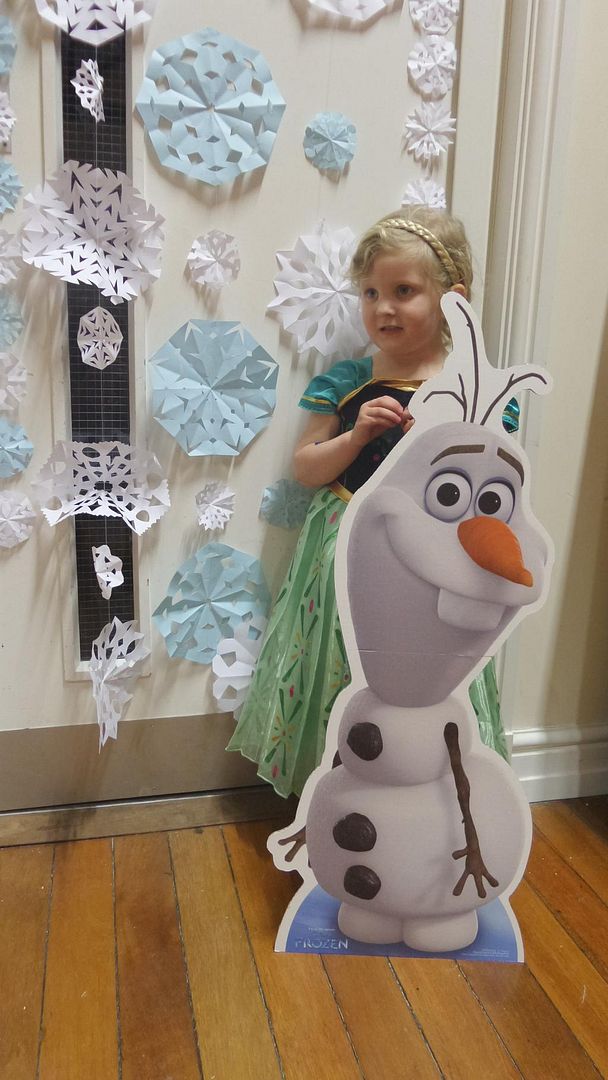 Our main activities were Frozen party glitter tattoos and bun decorating. Both involved minimal adult effort but gave maximum gains in terms of enjoyment and value for money. I got the glitter tattoo sets on ebay and my mother in law kindly baked the buns and provided the decorating items. The kids then ate the buns as their pudding – double whammy!
We also had dancing, pass the parcel and a colouring table to keep them occupied. At 3 and 4 this was enough to keep them busy when they weren't eating!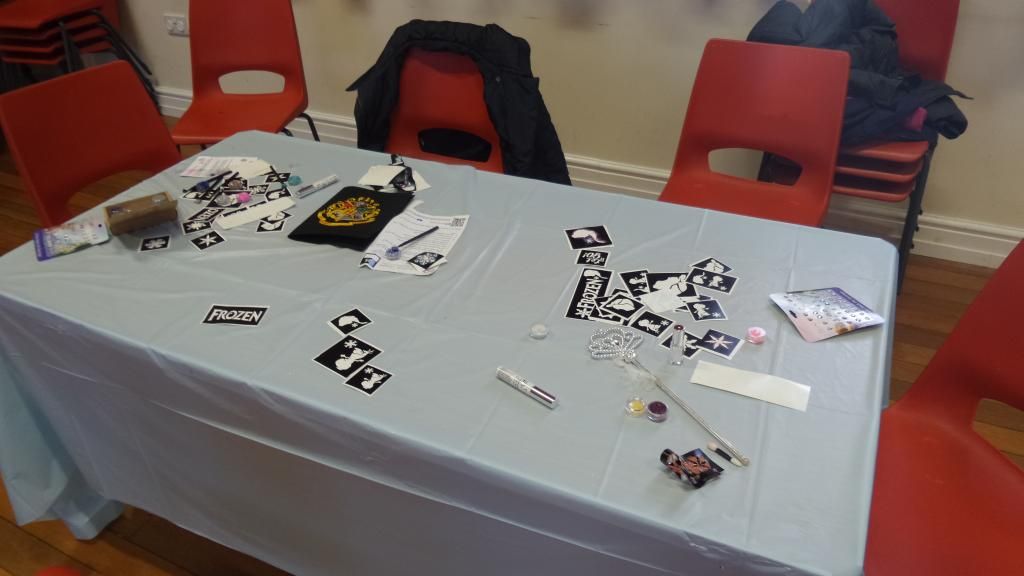 For the cake I had strict instructions that it must be sparkly, have Anna and Elsa and be BIG, so I knew I was in trouble. I'm not really a baker! I bought two cakes from M&S to create the two tiered effect and then decorated it with edible snowflakes and sprayed it with silver spray to create the 'fresh snow' sparkly effect. I got the Anna and Elsa figurines from Amazon to complete the look!
I think this photo sums up how much LissyLou enjoyed her party and even though it was hard work I enjoyed it too!
The final photo to share is LissyLou in her Anna Coronation Dress, she wanted her friends to only come as Elsa, which obviously I couldn't ask of them, luckily they all came as Elsa anyway and she was the only Anna – phew! Overall, having a Frozen Party was perfect for LissyLou.