Doc McStuffins Mini Clinic Playset
Doc McStuffins is a lovable Disney character. You can't help but fall for the little girl who fixes her toys in the clinic in her garden. Both C and LissyLou are big fans of Doc and her friends and LissyLou loves her dress up outfit and other Doc toys.
This new Doc McStuffins Mini Clinic Playset is a fun new addition to the range. Compact and easy to transport it appeals as a good toy for travelling or visiting family or friends. I thought it would work well for taking out with you when you have Sunday lunch too. In the Doc McStuffins Mini Clinic Playset you get Doc, Lamby, the Big Book of Boo-Boo's and a selection of Doc's instruments. The playset folds up into Docs doctors bag and when open also has Doc's couch inside it.
You will see from the photos the size of the figures and tools. We also received an additional character which is Doc's little brother Donny and he really completes the set and makes for hours of Doc themed play.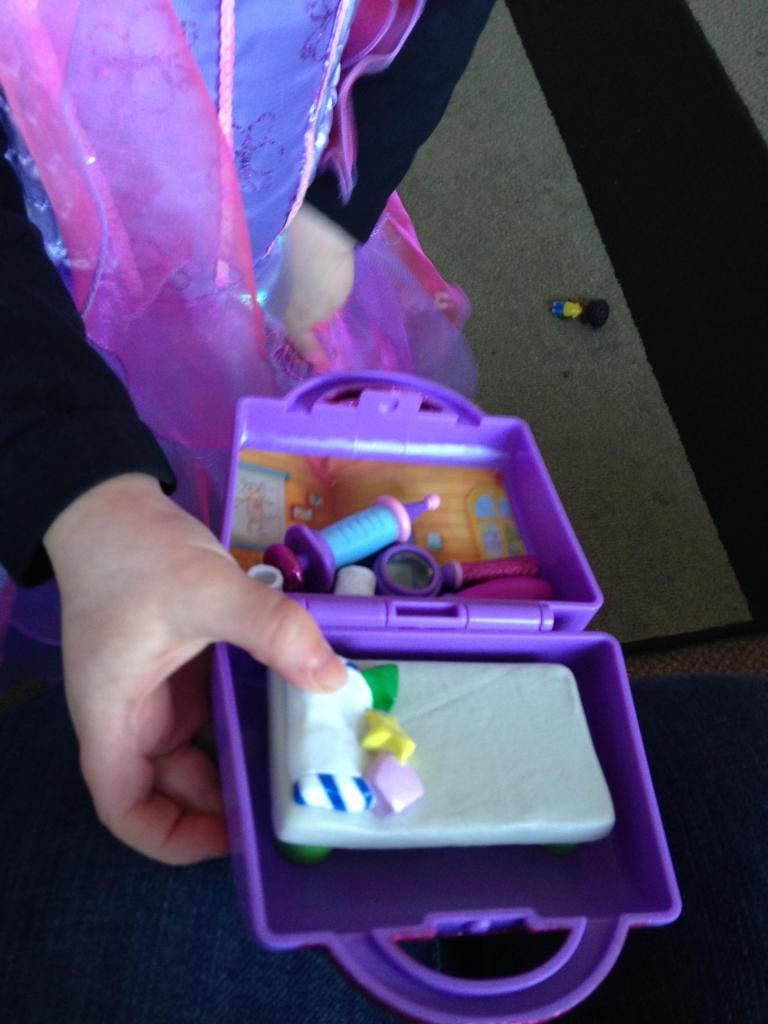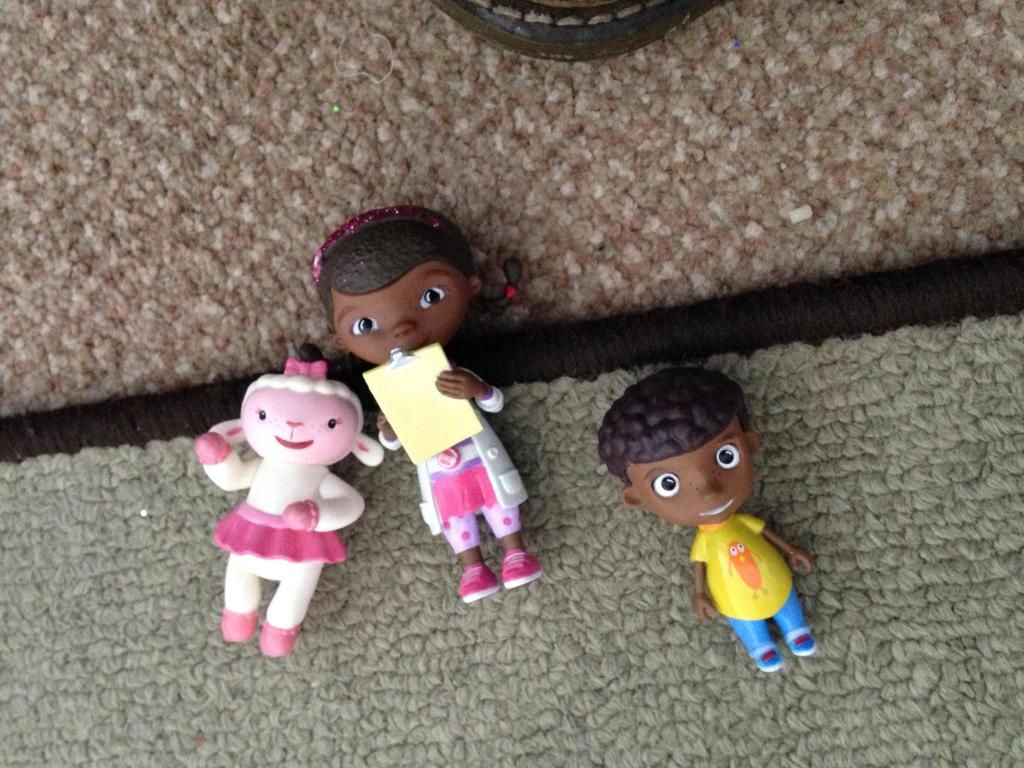 LissyLou loves this playset and it's compact size makes it ideal from a storage point of view.
We received this playset for the purposes of this review, all thoughts our own.