It already seems a long time since Christmas. We had a lovely family break this year, spending lots of time as a family and seeing grandparents/aunties and uncles etc. We also took our break to Butlins, which you can read more about here.
It really started with our Christmas Eve Hamper, I got pj's, stickers, colouring books, sweets and DVDs. I'd seen this done a number of times before by other people but it's the first time we'd done it. It was a huge success. We explained to the children that the Christmas Eve Elf had visited our house to check on the chimney and that the house was tidy enough for Father Christmas to visit. The kids loved this concept and spent ages on the 23rd tidying up their toys -result!
We spent the rest of Christmas Eve enjoying the contents of the hamper and then popped to Grannys for tea before leaving out snacks for Father Christmas, laying out our stockings and reading Christmas books. Then the kids went to bed and we set about preparing for the morning including making a couple of toys.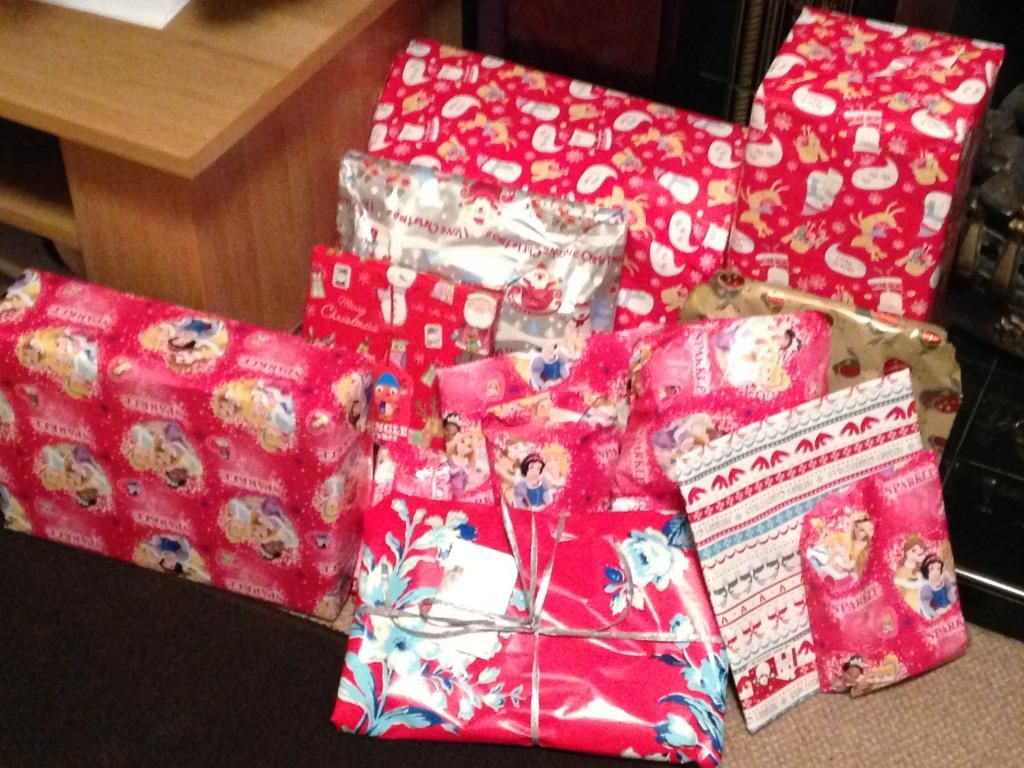 My favourite part of Christmas Day is opening our stockings all together in our beds. It's something from my childhood that has always stuck with me and the kids love it just as much as I do. I fill everyones stockings with silly bits and pieces and it's basically a bit of fun. I get loads of bits from the pound shop and tend to pick them up during the year and stash them away until Christmas.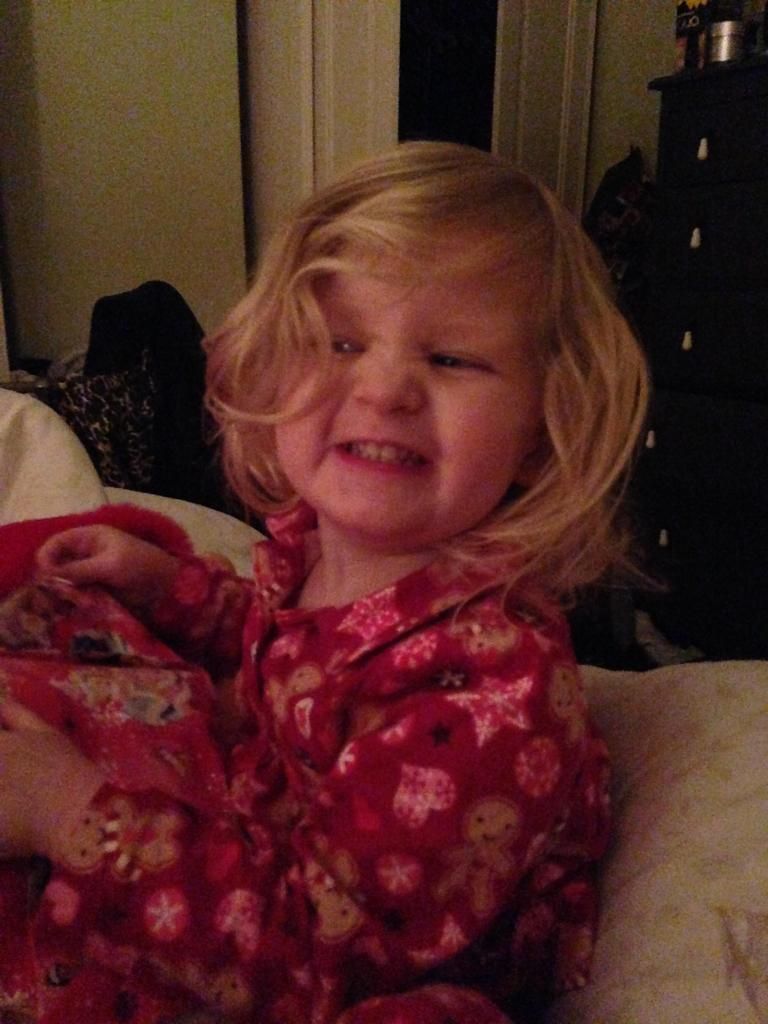 We had a lovely day with both families and the kids didn't want it to end. 
For New Year we all shared a new years drink before the children headed to bed and Daddy Ramblings and I enjoyed an amazing meal that he cooked. Lobster followed by Fillet Steak. It was mega, then he headed out to meet some friends and I settled down to catch up on Downton Abbey with Champagne and gave myself a facial. It was a great end to the year.
So here we are, 2014. I wonder what it will have in store? LissyLou is 3 this year and C is 5, we have some holidays booked and I plan to make 2014 the year I stopped being so greedy and put some effort into improving my fitness. I'm not calling it a diet, if it's a diet I will feel deprived. But I think I will try 5:2 or cutting back on carbs etc without going silly. It's needs to be something manageable and sustainable. I hope that my maternity cover job will be made permanent and that I continue to enjoy it as much as I have so far. So here goes, 2014 I'm ready for you!