Playmobil Advent Calendar Review
As Playmobil Ambassadors we obviously love Playmobil. We also love Advent Calendars, so the concept of a Playmobil Advent Calendar is pretty sure to be of interest in this house. The Playmobil Advent Calendars offers a great range of different calendars which would work for girls or boys and we were sent the Advent Calendar Pony Farm with great additional surprises.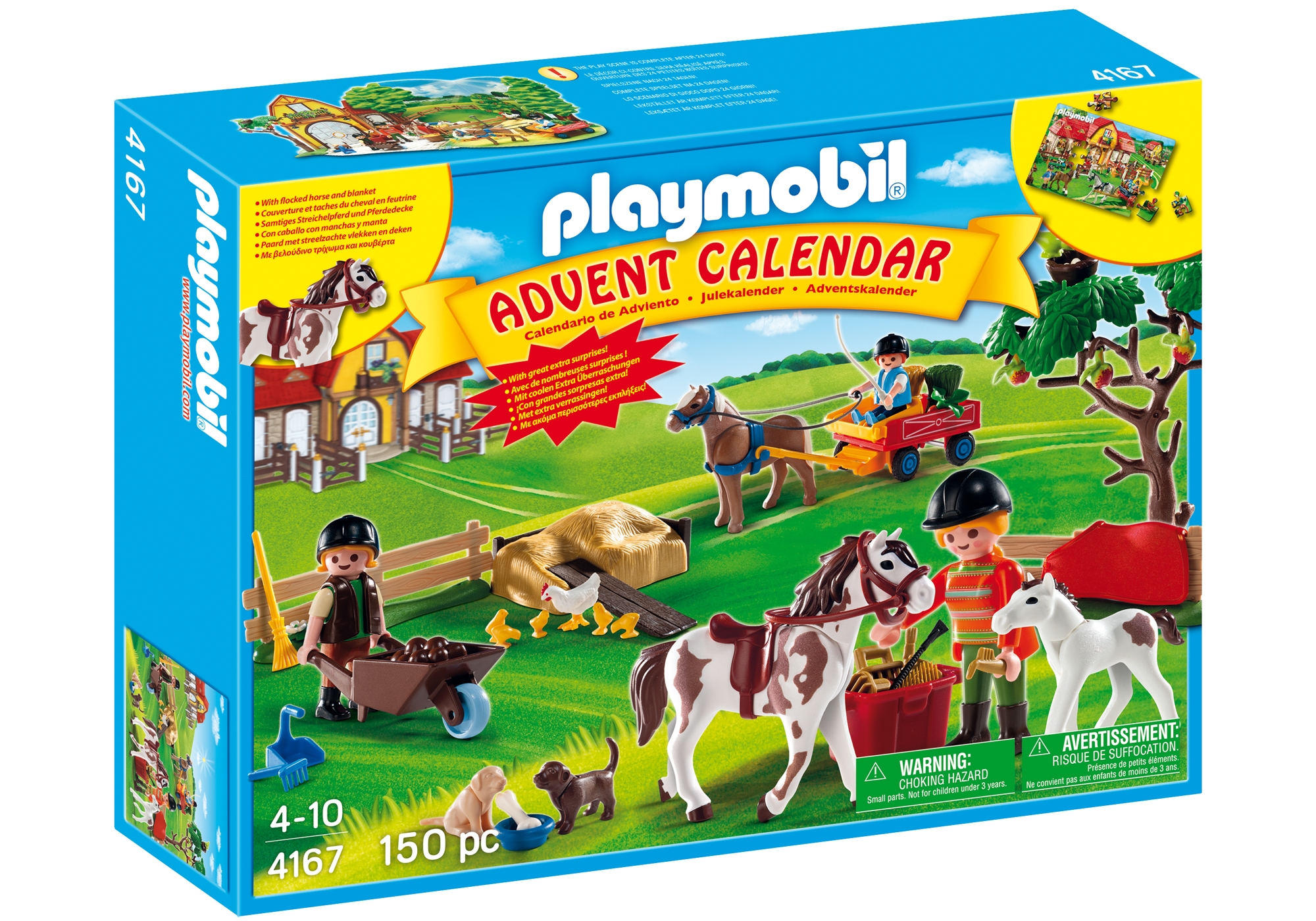 It costs £17.99 which seems reasonable as each day you open a door to further pieces of the set. By the end of December you will have received a backdrop, three figures, two ponies, one foal, cart with rolling wheels, two dogs, chicken and chicks, grooming tools, tree, fence, and other accessories to create a sweeping country scene. Once all the pieces are revealed, experience even more fun by assembling the mini Pony Farm puzzle and adding spots to the horse with the velvet adhesives!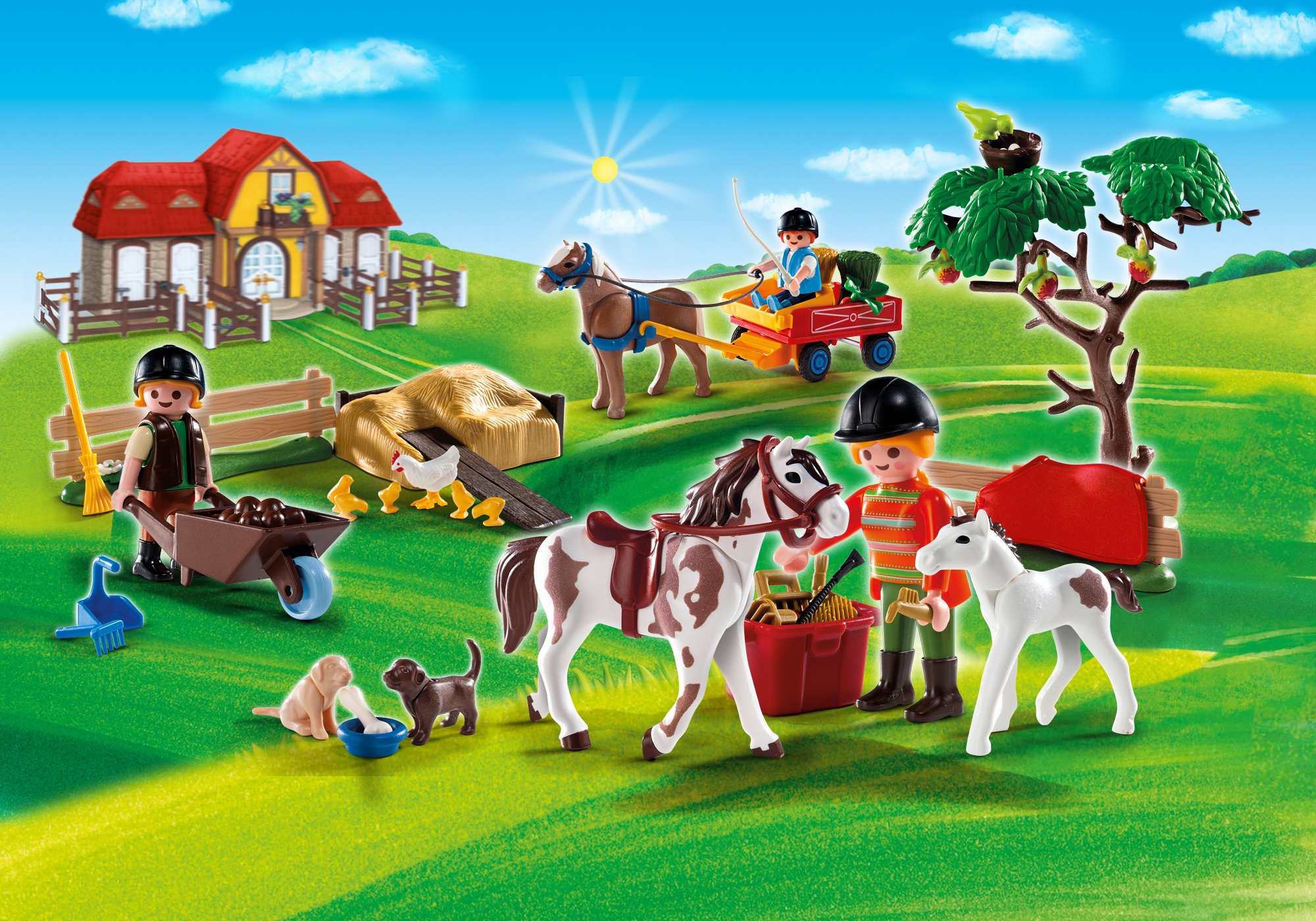 I love Playmobil for it's ability to create imaginative play and fun. It's sturdy pieces and the ability to remove the smallest pieces from play mean that even small children can play with it safely. C and Lissylou love their exisitng playmobil and this calendar will allow them a great chance to expand their playsets!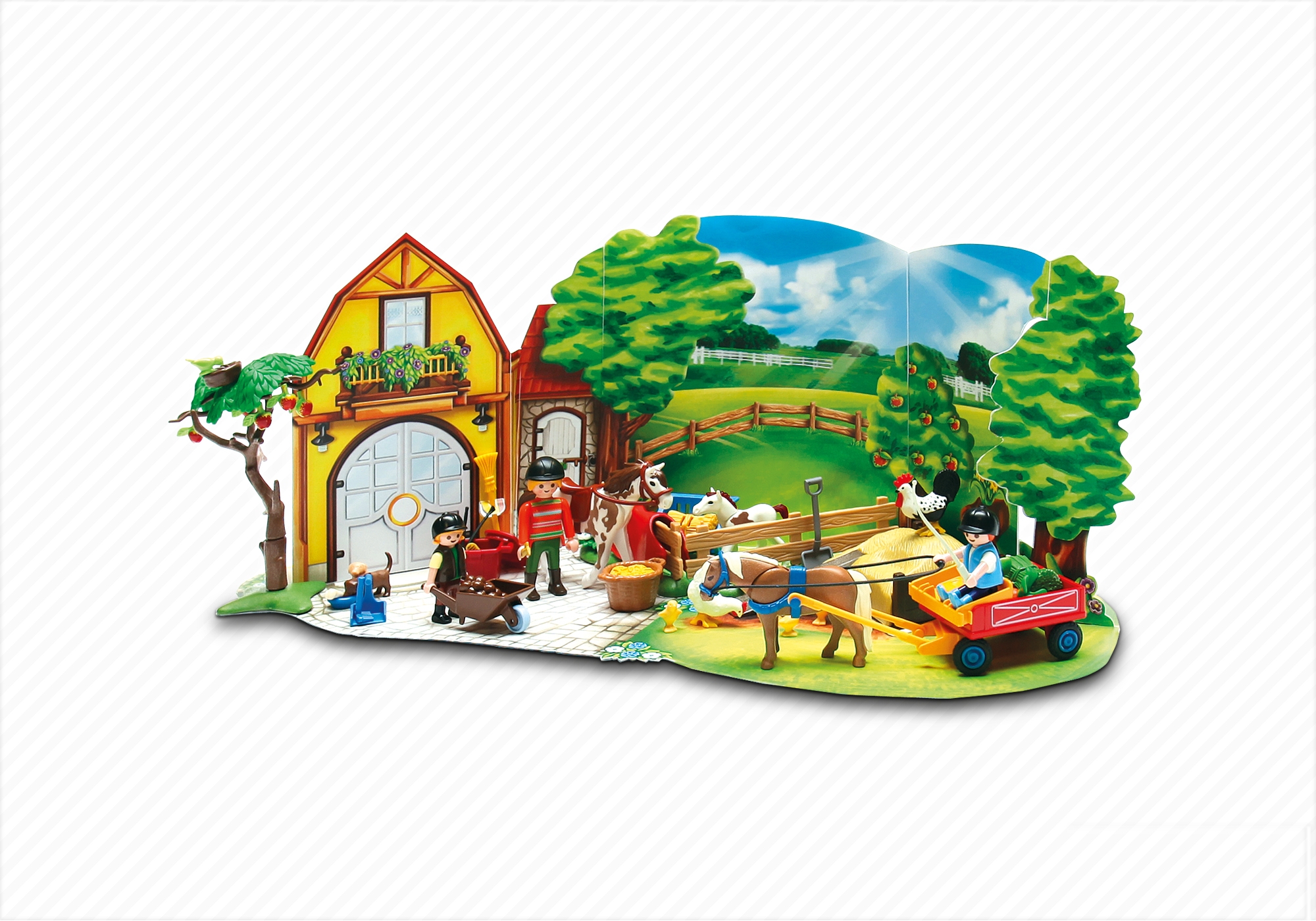 I'd recommend this to all Playmobil fans or as a perfect introduction to the world of Playmobil!
We received the Playmobil Advent Calendar as part of the Playmobil Ambassador Programme, all thoughts our own.