Cadbury Daim and Cadbury Oreo
We are big chocolate fans in the Ramblings Household, it's fair to say that we all like chocolate, particularly Cadbury chocolate.
Cadbury have just released Cadbury Daim which is the old favourite Dairy Milk with the addition of Daim pieces which add a nutty crunch to the bar. Daddy Ramblings loves Daim so I was sure he would be a big fan but sadly he wasn't. He says that the Cadbury Daim is nice but he prefers normal Dairy Milk or a Daim bar to the mixed Cadbury Daim and he wouldn't choose this bar again. I tried a piece and thought it was ok but again I wouldn't choose this bar. I prefer regular Dairy Milk.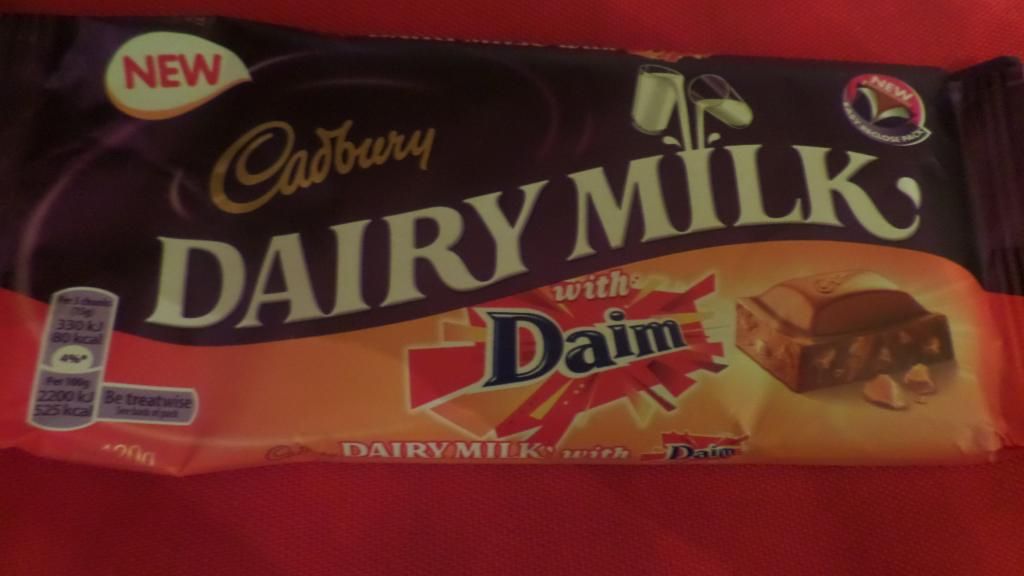 The Cadbury Oreo however was a very different bar of chocolate.  Basically they've taken dairy milk and encased Oreo biscuits and a creamy sort of filling. The end result? Daddy Ramblings thought it was delicious, he couldn't help himself but to finish the whole bar in one sitting, I helped with a few pieces but it was a bit too sweet for my tastes. It is an unusual bar of chocolate and makes a good change from standard Dairy Milk. A must for oreo fans I'd say!
We were sent a bar of each of the chocolates for the purposes of this review.