Five signs of a great family car
For any individual, choosing a vehicle is an important decision. Not only does the car you choose reflect your character and personality but it is also responsible for your comfort and safety on the road.
Choosing the perfect car
Ultimately, to find the perfect car you need to strike a balance between functionality and desire. The car you drive needs to be one which you are proud to sit behind the wheel of but which also performs strongly on the road.
In order to do this you need to decide what features you consider a priority and browse for vehicles accordingly. For those shopping for the best family cars, identifying key features which should be at the top of your priority list is essential – and here are five of them: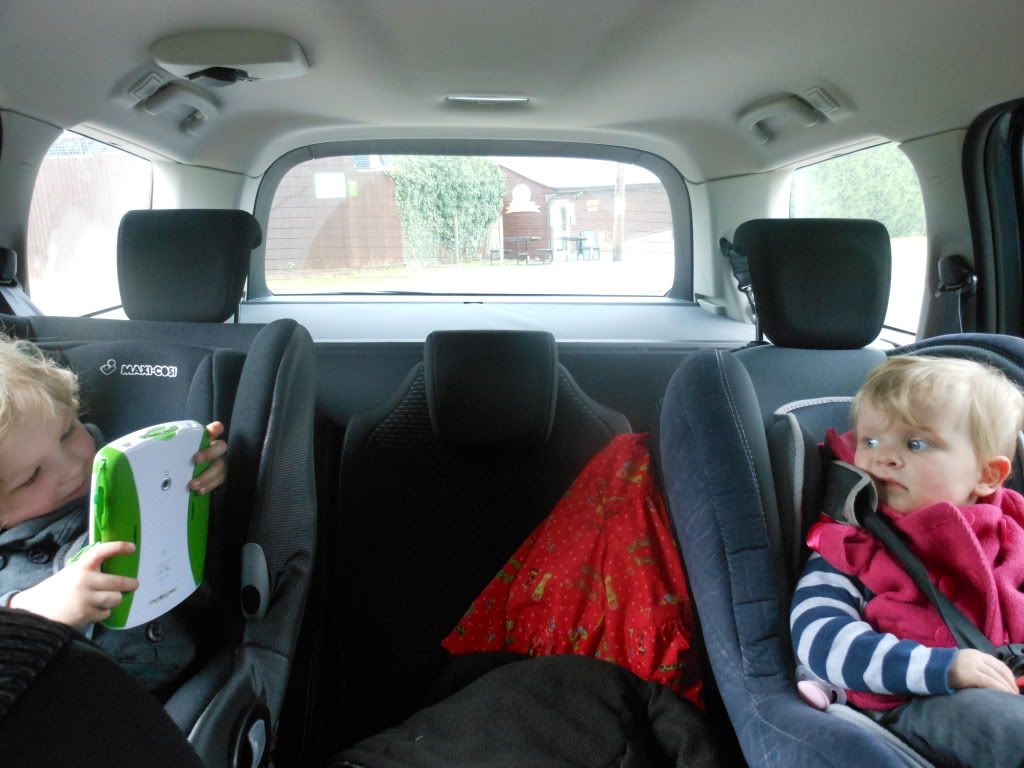 1. Security
As a parent, your first concern is likely to be for your child's safety. It is for this reason that advanced security systems should always be sought when shopping for a new car.
As a basic requirement, you should look for child locks in the back (which prevent children from opening the doors mid transit) and a large amount of airbags. Cars with the best security systems typically have front, side and curtain airbags fitted in order to offer comprehensive safety to passengers and you should pay close attention to the car's NCAP rating. This is an indicator of how safe the vehicle is considered and is marked for driver, passenger, child and pedestrian safety.
2. Storage
Children are notorious for coming with a fairly extensive set of accessories and whatever their age you are likely to have a great deal of cargo to carry around.
It is for this reason that storage is another factor considered a high priority. Look for vehicles which boast a large boot capacity as well as plenty of pockets and additional storage spaces within the car's cabin.
For those with larger families, additional seating by way of a seven seat multi-purpose vehicle (MPV) should be considered. Look for cars which offer plenty of adjustment in all seven seats so you can ensure you always have enough room to accommodate your passengers and their luggage. 
3. Comfort
Children are not shy when it comes to letting you know they're uncomfortable, making for some long journeys. To avoid hearing non-stop complaints when travelling, look for a car with superior comfort. Seats should be supportive and firm without being rigid and there should be plenty of adjustment for the height of the cushion and the position of the headrest.
Optional armrests are always worth looking for, and additional features such as cup holders can make journeys far more enjoyable.
Remember that your comfort is just as important as your child's so check the vehicle is comfortable to drive before committing to purchase. Your seat should support your back and neck and you should have good visibility across the steering wheel.
 4. Affordability
One thing many families are short of at the moment is money, and that means finding an affordable car is important. Rather than just looking at the purchase price of the vehicle, make sure you consider all the cost implications by checking the insurance group and road tax banding.
Fuel efficiency should also be considered. Petrol prices have risen dramatically over recent years and one of the only sure-fire ways to reduce the financial burden they place on your wallet is to use less of it.
5. Awards
Lastly, any car which performs well in the automotive industry will have received awards of some description. Always pay close attention to the credentials your prospective vehicles has and choose a car which has been recognised for its contributions to the world of motoring.