Beef Ribs With Smokey Mexican Yoghurt
Total Greek Yoghurt are holding a Treasure Hunt of recipes on numerous blogs, having recently released 1000 new recipes on their website as part of their 1000 ways to love your Total campaign. They asked me to recreate one of their Total recipes as part of the treasure hunt. I chose the Beef Ribs With Smokey Mexican Yoghurt.
Total  have hidden away 30 TOTAL recipes on 30 different food blogs across the web. Can you find them? If so, you are in with the chance of winning Paul Merrett's Ultimate Chef's Kit, worth over £800. You can find the competition information over on the Facebook Page
I've amended the recipe to fit with the ingredients I could get, which in this case was a whole beef rib, rather than short ribs but follow the same recipe;
Ingredients:
For the Beef
1.5lb Beef Rib  (you could also use beef short ribs or pork ribs)
2 glasses of red wine
500ml water or meat gravy
1 tbsp dark brown sugar
3 tbsp onion gravy granules
2 cloves garlic
3 bay leaves
1 tbsp chipotle chilli paste
For the Smokey Mexican Yoghurt
2 tbsp Total Greek Yoghurt
1 tsp chipotle chilli paste
Preheat the oven to 150 degrees C or prepare your slow cooker.
Seal the Beef Rib quickly in a pan and put into a roasting tray or your slow cooker. Combine the wine, herbs, spices and water in a pan. Bring to the boil and then reduce to a simmer for 5minutes.
Pour the liquid over the meat, cover will tin foil and put in the oven or place in the slow cooker as per your manufacturers instructions. Baste once per hour. Cook for as long as possible but at least 8 hours to make sure the beef is really tender and flavourful.
Mix the Total Greek Yoghurt and the chipotle chill paste together to create the Smokey Mexican Yoghurt, this was our favourite part of the dish and we will definitely be making this dip again because it was so tasty!
Serve with potato wedges or mexcian rice.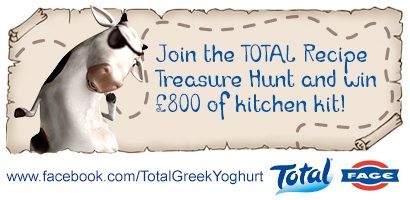 This recipe for Beef Ribs With Smokey Mexican Yoghurt was inspired by the recipe from the Total Greek Yoghurt website, I was sent the ingredients with which to make the recipe.