A Proper British Family Holiday
We've just come back from a proper british family holiday. It was a far cry from holidays pre-children where we would have enjoyed city breaks in the UK but it was brilliant. This is the first time we have been away for a whole week with both children and the first time that we have been away just the four of us so I think it's fair to say we didn't really know how it would go!
We shouldn't have worried. It was brilliant! We did everything we wanted to do and had an absolute ball. The children were mostly really well behaved, apart from a couple of tantrums when we had to leave places that C enjoyed! But overall I think they were really good!
We all loved playing at the beach, even LissyLou wasn't phased by the sand and as she is only just walking we wondered how she would cope. She loved it even if she did try to eat the sand constantly!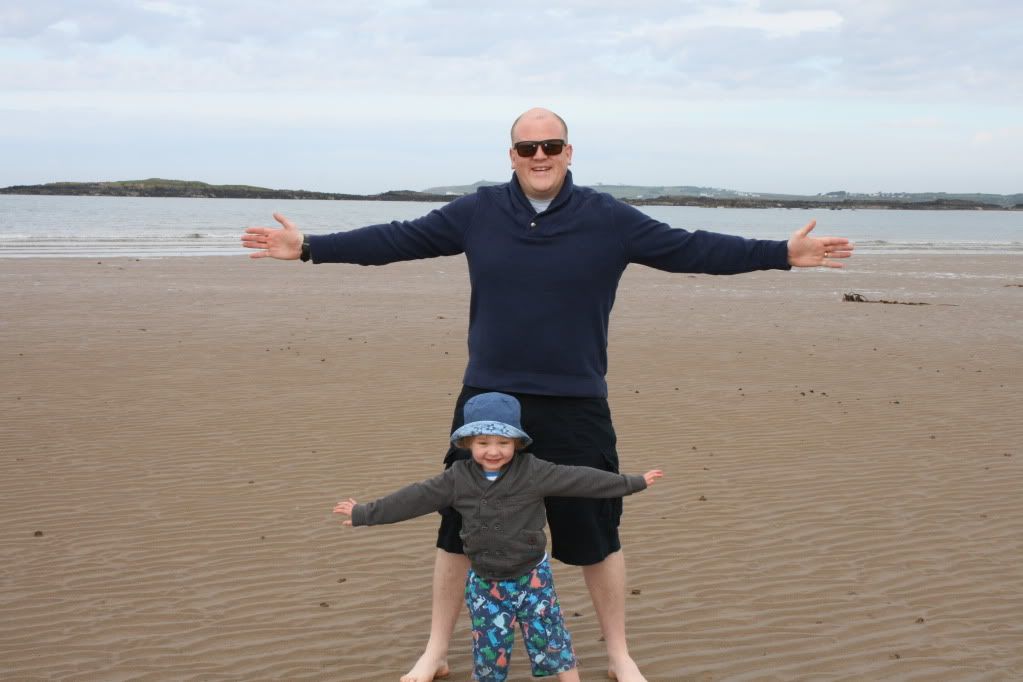 We ate lots of ice-creams! I don't know why ice-creams taste so much better when you are on holiday but they really do! Either that or the homemade ice-creams on Anglesey are just way better than a lolly or a Mr Whippy!
We saw animals galore! C and LissyLou both love animals and had lots of fun looking round a farm and a butterfly place
We went on the swings a LOT! C was totally obsessed with going on the swings, we had tantrums every time we had to finish playing!
We had bucket loads of fun! Bouncing on this jumping pillow was brilliant, we all enjoyed it and would have played all day if it hadn't started to rain a tiny bit – those things get very slippy when wet!
Best holiday ever! I don't know if we would have had as much fun if it had rained every day but we were fortunate enough to have beautiful weather, perfect for the beach and all our activities!