Goats Cheese and Sundried Tomato Tart
I love a goats cheese tart and I was thinking of recipes to use at garden parties and similar (given it was the Jubilee and summer is hopefully on it's way!) I like a traditional goats cheese and red onion tart (there is a lovely recipe over on the Baking Mad website) but when my mother in law made this recipe for goats cheese and sundried tomato tart recently I loved it because it's easy, tasty and a bit lighter without the red onion, it's really quick to make and you can throw them in the oven as your guests arrive to make a quick, warm and yummy canape/snack!
You only need a few ingredients too!
375g Pre-rolled puff pastry (shop bought is ideal)
250g Goats Cheese
12 Sundried Tomatoes
Just unroll the pastry, press the goats cheese across the entire surface leaving approx 1cm border to allow the edges to puff up (if you want a really perfect finish then you can cut the pastry first so that each individual tart gets lovely edges). Then place the sundried tomatoes at intervals so that you have one tomato per piece.
Pop in the oven at 200C for about 10minutes or until the pastry is risen and golden brown. Serve on it's own or with a fresh leafy salad. There you go, easy Goats Cheese and Sundried Tomato tart!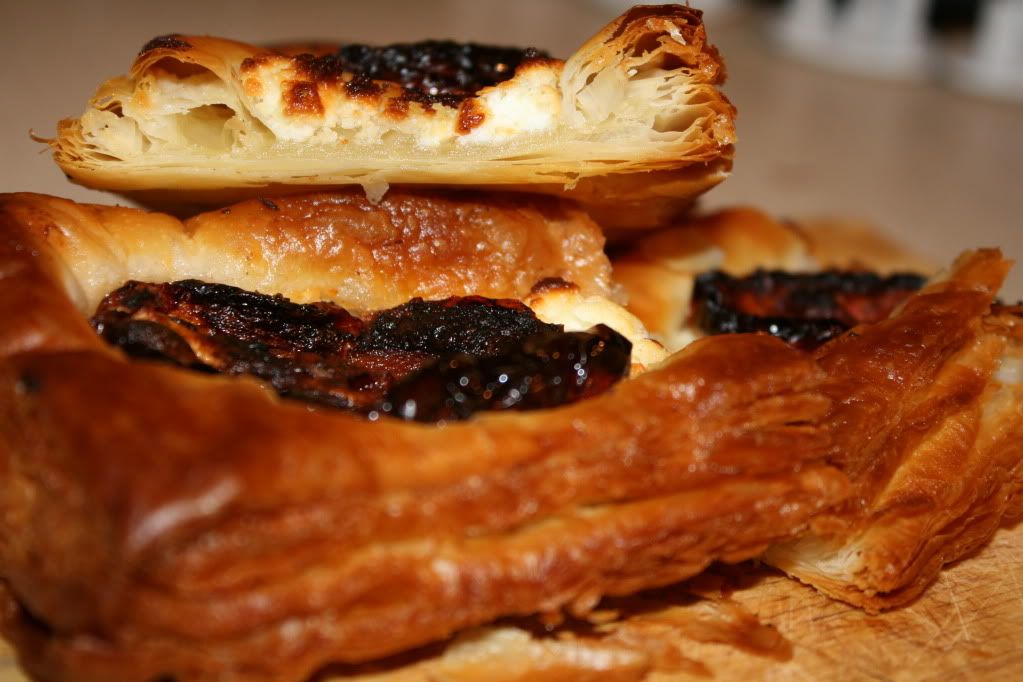 Finish off your party with this lovely recipe for victoria sponge cake and any party is sure to be a success!