Zalando
Zalando is an online shoe and fashion store that stocks big name brands alongside the Zalando own brand products. Having recently branched into children's clothes and accessories they now cater for the whole family. I was sent a voucher to choose some items from the range.
The range on the Zalando website is vast. From shoes to accessories to clothing and beauty you are literally spoilt for choice. It also covers all budgets making it accessible and akin to a department store but fully online. Searching the website is easy via the well organised categories, allowing you to organise items by colour and materials which helps if you have something specific in mind. It was here that I wished they had a filter by size option. Not all products are available in every size and I wanted to be able to only see things in the sizes I was looking for to stop being disappointed. A size filter would have solved this problem for me and would make the shopping experience more enjoyable.
I found adding items to the shopping cart easy, and the checkout process was smooth and straightforward. A massive bonus is that delivery from Zalando is free and takes around 3-5 working days, I would have liked to see the option to pay for quicker delivery as sometimes you need your items quicker, especially if like me you decide at the last minute that you need something new for your holiday or a night out etc.
My order arrived safely and well packaged in just 4 working days. I chose a selection of items that I felt would give me a good idea of the types of items that Zalando offer and included a pair of Anna Field shoes, a Vero Moda scarf, a Zalando cardigan and an Esprit headscarf for Lissy Lou. Each item came individually packaged and carefully folded.
All the items were good quality, the Zalando cardigan is a super soft jersey material that makes it very easy to wear and perfect for spring. I love the tiny hearts all over the Vero Moda scarf, the lightweight cotton makes it soft and easy to style and it goes perfectly with the Zalando cardigan!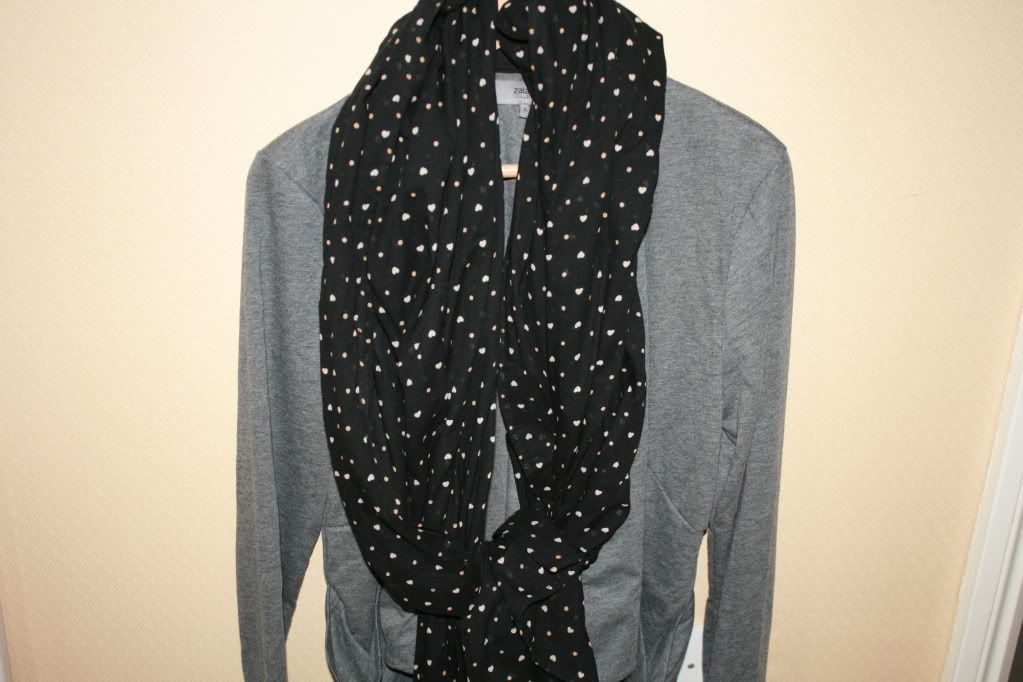 The Anna Field brogues are comfy yet relatively sturdy, whilst still being pretty. I love them for summer tea dresses and jumpsuits but they would look equally as good with skinny jeans or chinos for cooler Spring/Summer days.
Finally the Esprit headscarf for LissyLou, I wanted an alternative to her summer hat that still allowed her head to be covered and this pretty little headscarf fits the bill perfectly. The cute little bear on the back adds a baby twist and LissyLou wears it happily. Made from super soft cotton it's comfy for baby skin too.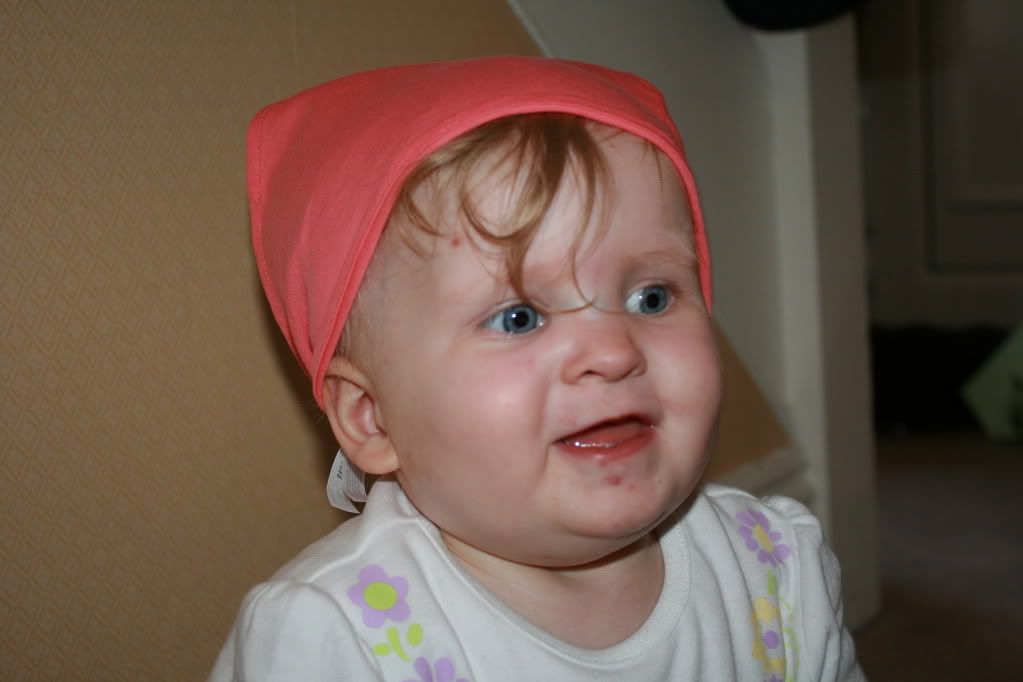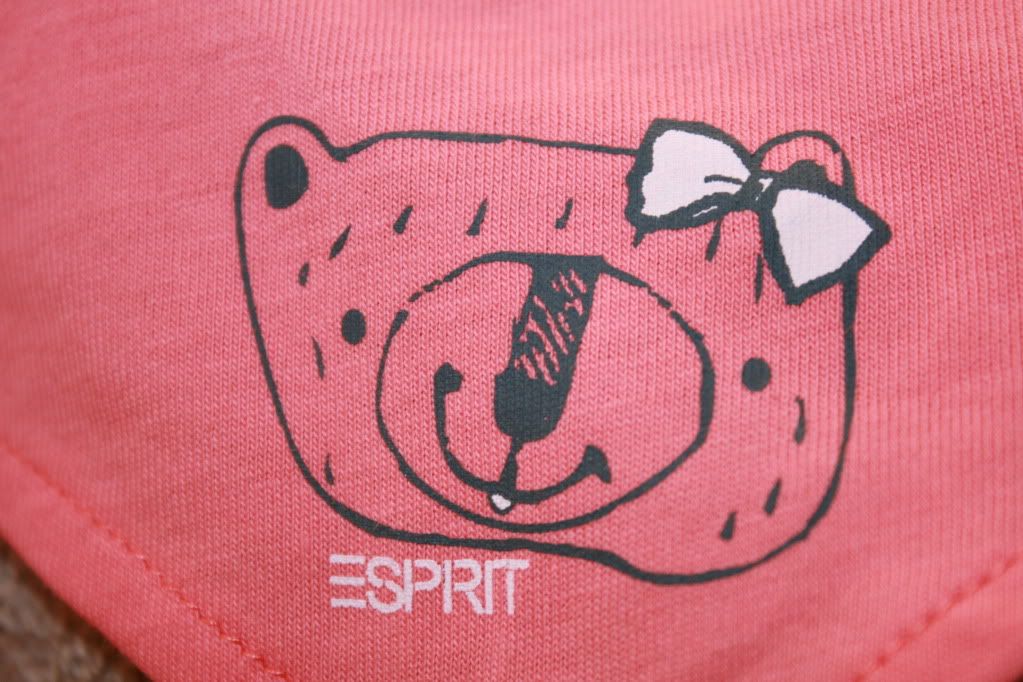 If I hadn't been happy with any of my Zalando order it's good to know that they also offer free returns. Thankfully that wasn't the case but nice to know just in case!
You can find out more about Zalando favourites on their Facebook page or why not follow them on Twitter for the latest fashion tips and news of new products.