Ginger Biscuits and Cillit Bang
I love ginger biscuits, the flavour, the crunch, dunking them in tea, mmm mmm mmm! Recently I was sent this recipe for Ginger Biscuits, it's the creation of Holly Bell, runner up on the Great British Bake Off and slightly adapted by me to give what I feel is a better texture!
Holly came up with a selection of her stickiest recipes for Cillit Bang to put their latest Kitchen Dispenser and All in 1 Dish and Surface Cleaner to the test including sticky ribs which I must try soon.
Ginger Biscuits ingredients:
4oz butter
6oz self raising flour
3 oz caster sugar
1 level tbsp golden syrup
1 level tsp ground ginger
1/2 level tsp bicarbonate of soda
– Preheat your oven to Gas Mark 5/190°C/375°F and line a couple of tins with greaseproof paper. If you don't have greaseproof then just grease the pan or line the tins with aluminium foil and grease that lightly
– Melt the butter and syrup in a saucepan and remove from the heat – Add the bicarbonate of soda to the saucepan and watch it bubble! – Add the flour, ginger and sugar to your 'cauldron'
– Mix well with a wooden spoon and allow it to cool until you can roll the mixture into balls with your hands.
– Spread the balls across two baking trays (you will have around 12 biscuits) leaving plenty of space for them to grow
– Pop in the oven for around 10-15 minutes. Keep a close eye on them and when they are a lovely golden brown they are done. The texture will be like a chewy cookie and we loved them like this. If you prefer a crunchier biscuit then leave them closer to the 15minute mark and remove when they are a dark golden colour.
– Allow them to cool on the baking tray for a few minutes and then transfer to a wire rack to cool completely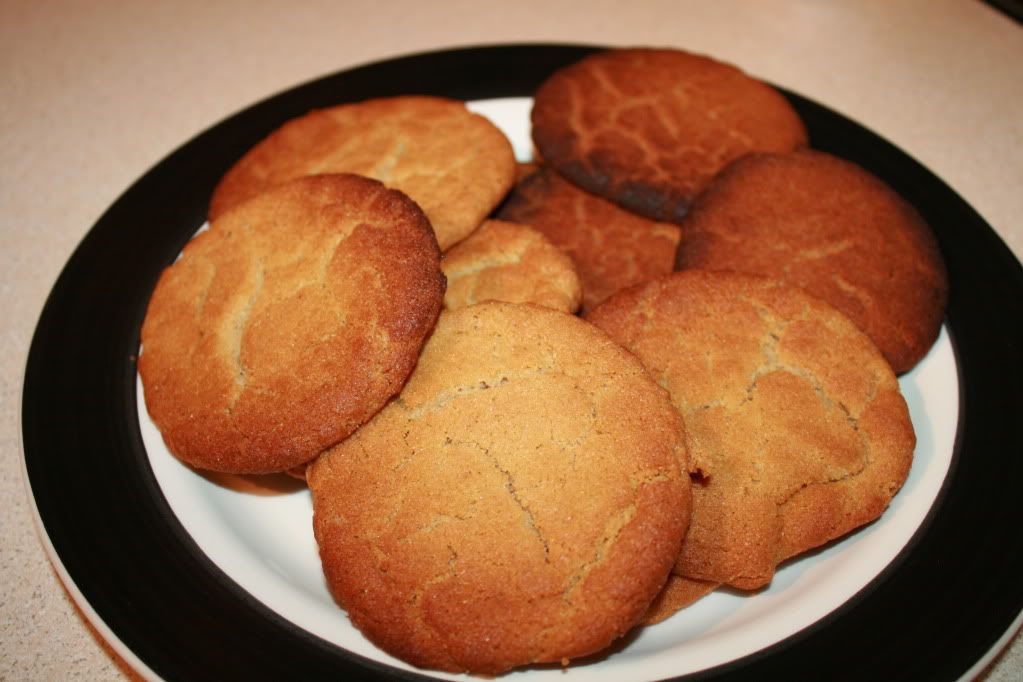 Perfect with a big mug of tea!
After the cooking comes the clean up. I wanted to really put the Cillit Bang All in 1 Dish and Surface Cleaner to the test but unfortunately these biscuits didn't make enough mess! I wanted more, I wanted it to be like on those adverts where on one side is your everyday cleaner and the other is Cillit Bang All in 1 Dish and Surface Cleaner. It didn't work quite like that but I love the dispenser idea, it made my life a lot easier when I dispensed the cleaner with sticky hands as you don't actually have to touch it! I liked how much product it dispensed automatically when you waved your cloth in front of it. The fragrance wasn't too bad either, I was prepared for it to be terrible but it was a citrus fragrance that was pretty good. I really like the Cillit Bang All in 1 Dish and Surface Cleaner for my surfaces but have to say for my dishes I do prefer a traditional washing up liquid.
It's a shame that you can't use Cillit Bang on children as they were by far the stickiest things left in my kitchen after scoffing the ginger biscuits!