My baby is nearly 1.
Just a few days until her first birthday, this is my letter to my precious princess.
Dear LissyLou
It's nearly your first birthday, you have changed a lot over the last year from my teeny tiny baby into an amazing and beautiful little girl.
– You can say your own name (I'm still finding that pretty incredible!)
– You can now crawl properly and very quickly (no escaping for me now!)
– You can now pull yourself up and have turned into a pretty clingy baby (I love all the baby snuggles but I am struggling with not being able to have a minute to myself!)
– You love your big brother so much and chase him round much to his annoyance! (it's hilarious to watch!)
– You love Disney Princesses, especially Rapunzel and Cinderella and watch Tangled, enthralled just like C! (every morning we say hello to all the princesses on your bedroom wall)
– You recently got Mr Ted, a tiny little teddy who has swiftly become a major favourite for you and a source of complete panic for mummy whenever I can't find him! 
– It was your birthday party this weekend and I'm was so excited to be decorating the house with princess decorations and baking your cake. It seemed worth it, you loved your presents from the family and your party food, but especially the cake (I think the picture below might show the mess you made!)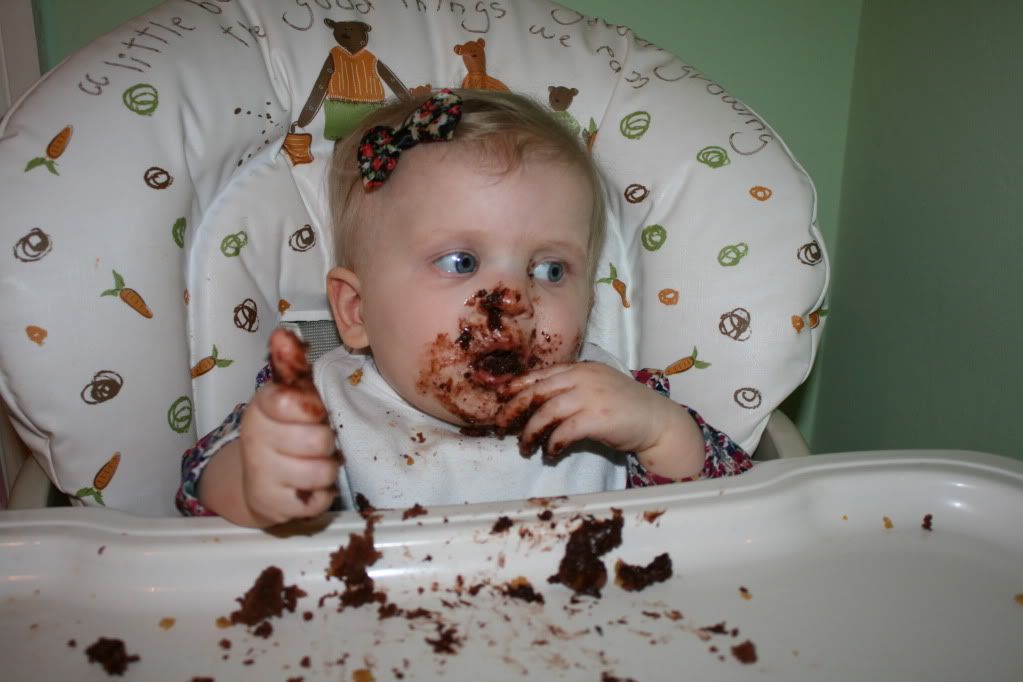 You are such a sweet, lovely little girl. Happy first birthday LissyLou
Lots and Lots of love from Mummy xxxxxx
Here is my entry to the Appliances Online messiest kid competition at Mother's Always Right.