For LissyLou's 1st birthday I just had to make this Chocolate Birthday Cake – it's not a 1st birthday without a Chocolate Birthday Cake for those perfect messy cake shots is it?
Chocolate Birthday Cake
What you need:
225g (8oz) self-raising flour
3tbsp cocoa
2tsp baking powder
225g (8oz) margarine
225g (8oz) caster sugar
4 eggs, beaten
10tbsp milk
1 small banana (mashed)
And for the topping
Pour 100ml (4floz) double cream into a saucepan
Add 110g (4oz) of broken dark or milk chocolate
(Or if like me you leave the topping until you are hungover and incapable of making your own then I highly recommend the pre made Betty Crocker Chocolate Fudge icing!)
You melt the cream and chocolate in a saucepan, whisk until combined and thick then pop it in the fridge until it reaches spreading consistency.
How to make this chocolate birthday cake!
Sieve the flour, cocoa and baking powder into a bowl
Add the margarine, caster sugar, beaten eggs, and milk, and beat until well combined.
Finally add the mashed banana and mix well
Tip into a greased 8" round baking tin, and bake at 160ºC for about 50 minutes (mine took exactly 50 minutes)
Test with a skewer – if it comes out clean then it's ready, if you have chocolatey goodness on it then pop it back in for a few minutes at a time, keep checking it and remove when that skewer is finally clean!
Turn the cake out of the tin and cool on a wire rack until completely cool.
The final job is to fill, ice and decorate the cake. Carefully cut the cake in half horizontally and spread some icing across one side of the cake and sandwich it together.
Then carefully spread a good thick layer of icing all over the top and sides of the cake. It helps to do a thin layer first then keep applying until you feel it is chocolatey enough!
The final step is to decorate the cake. You can use any small chocolates/sweets etc. I chose mini fudge pieces and chocolate buttons to decorate this one.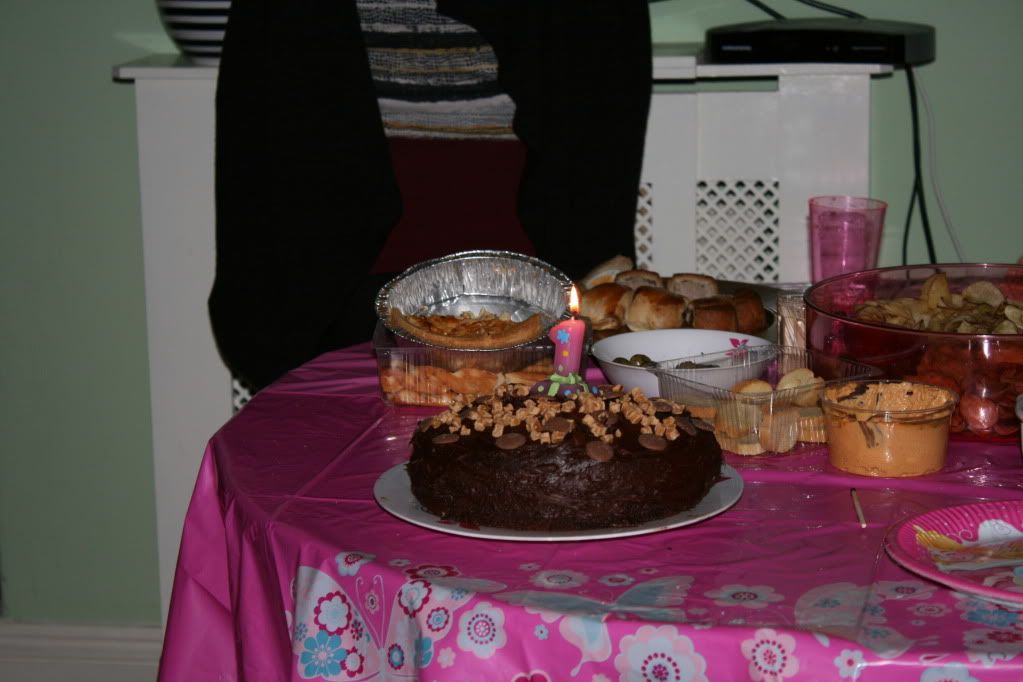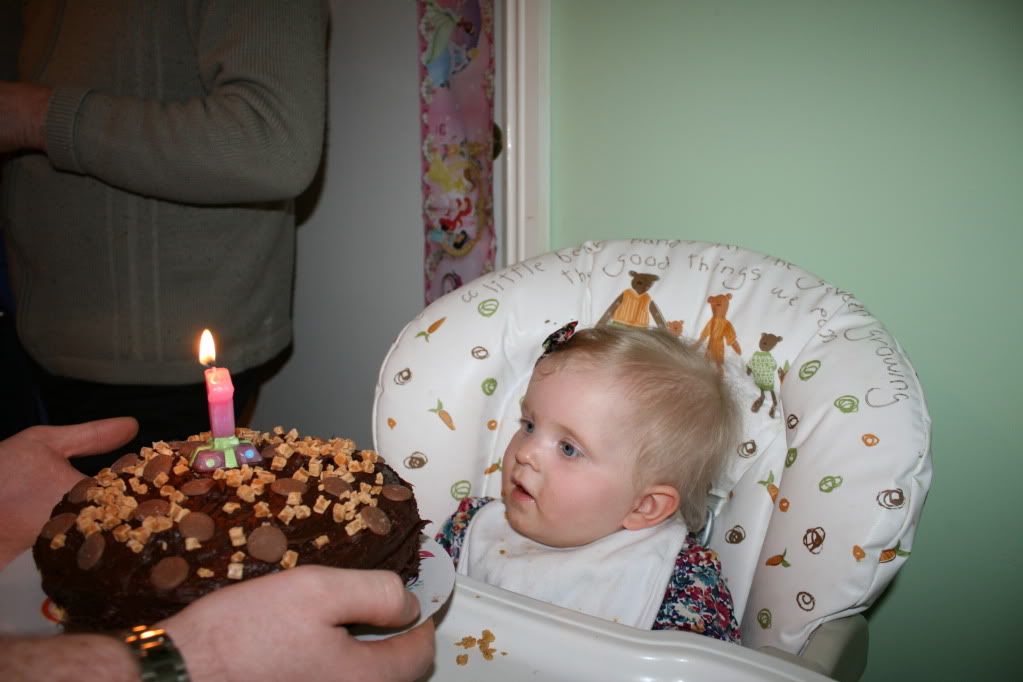 I've included this cake in the Cake of The Week linky over at Casa Costello
I've joined in with ……..