The other night I went to a little launch party for Emu Australia's new A / W 12 Collection, another bonus part of being a mummy blogger is that I actually get to do adult things by myself sometimes! I had a glass of wine and a good giggle with two other lovely mummies, Angela and Kylie.
I was immediately struck by how wide the Emu range actually is. In my head Emu is just about boots but in reality it stretches much further and includes some great items for Women, Men and children!
Emu gave us what they refer to as their bible, a sleek book that tells the story of how they began and about merino and sheepskin, how they farm it and the benefits of using it.
Emu Boots have 5 main key features:
1. Water Resistant Sheepskin
2. Super soft Australian sheepskin, is thicker and provides your boot with more structure
3. Better fit and support. Moulded heel cup.
4. Anataomically correct sheepskin lined insole. It's like you're walking on a cloud.
5. Hard wearing and comfortable tough rubber outsole, with a soft EVA inset.
I was immediately drawn to the baby shoes and boots

and these little patterned boots were my absolute favourites – I'd love a pair of those for LissyLou!
For older children they had a great wide choice of styles and colours from these funky slippers
to these trendy boys boots that C would love!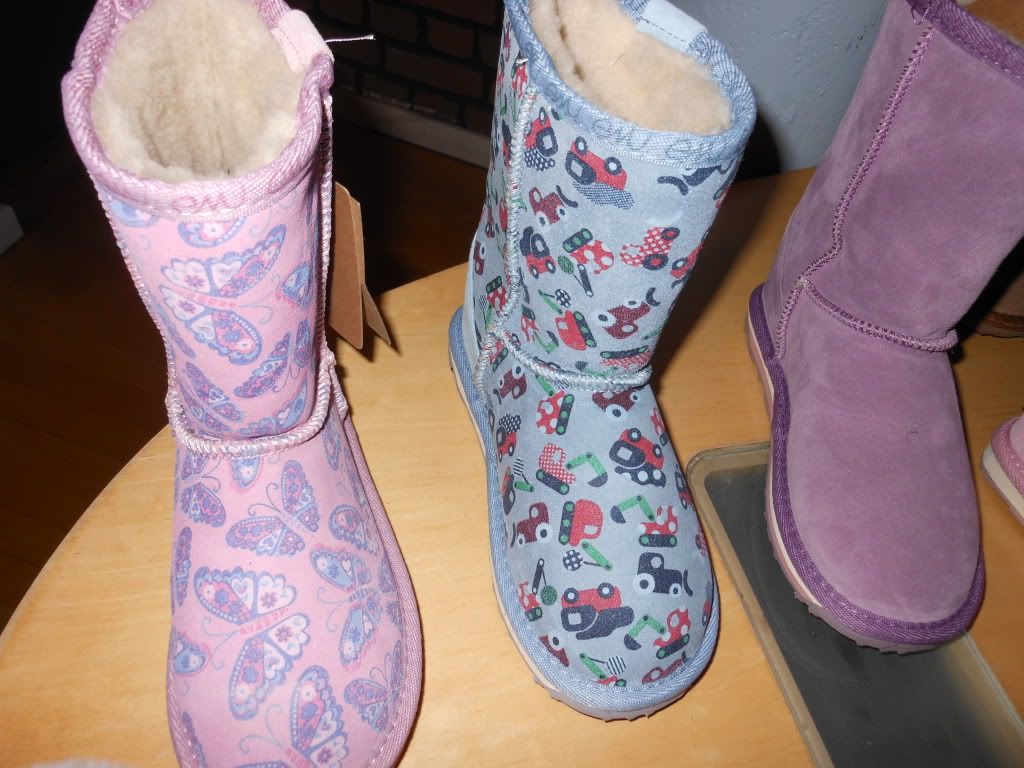 I am really impressed by the new merino baby products. Just look at this adorable hat and mittens set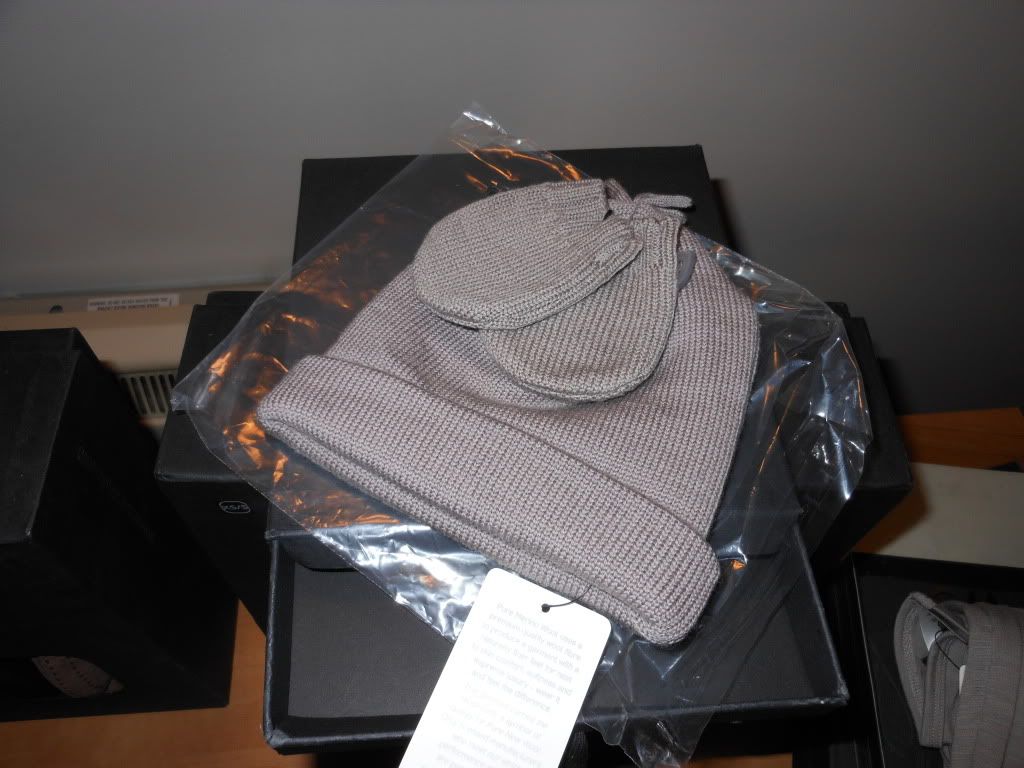 So incredibly soft and beautifully made!
Or this gorgeous sleeping bag
All the accessories felt soft and warm and they were all classic styles that won't go out of fashion so you could wear them for years!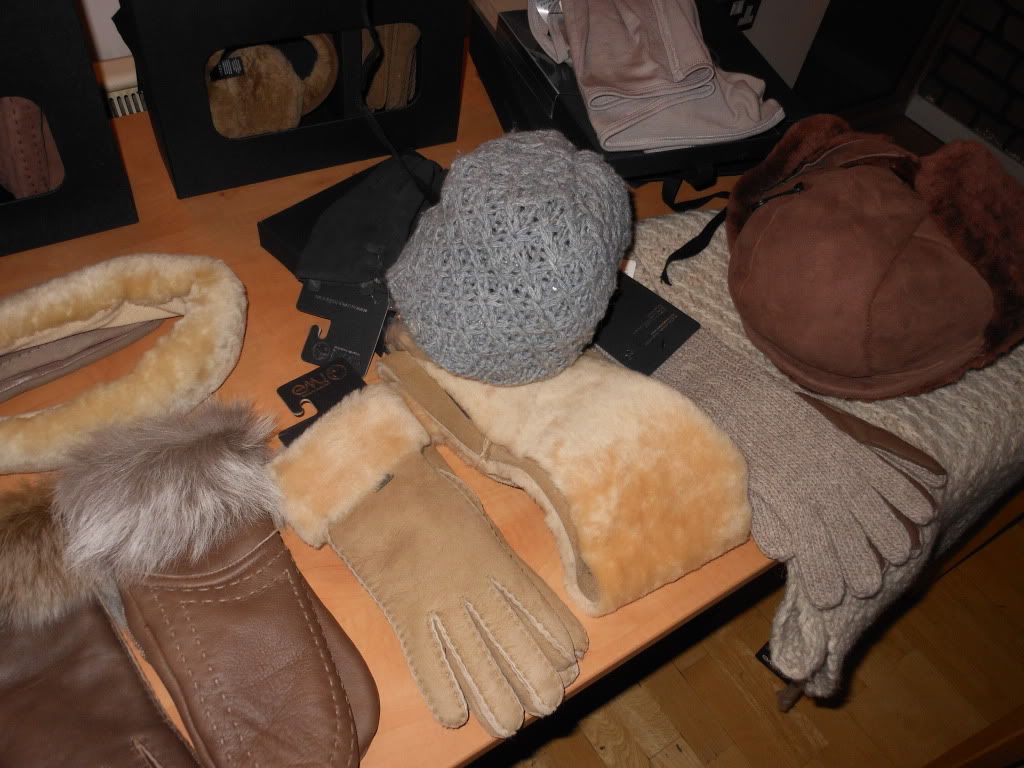 My favourite piece of women's clothing had to be this absolutely gorgeous furry gilet with ribbed back, it was simply stunning and I would love this in my wardrobe (although it wouldn't often be there as I doubt you'd get it off my back!)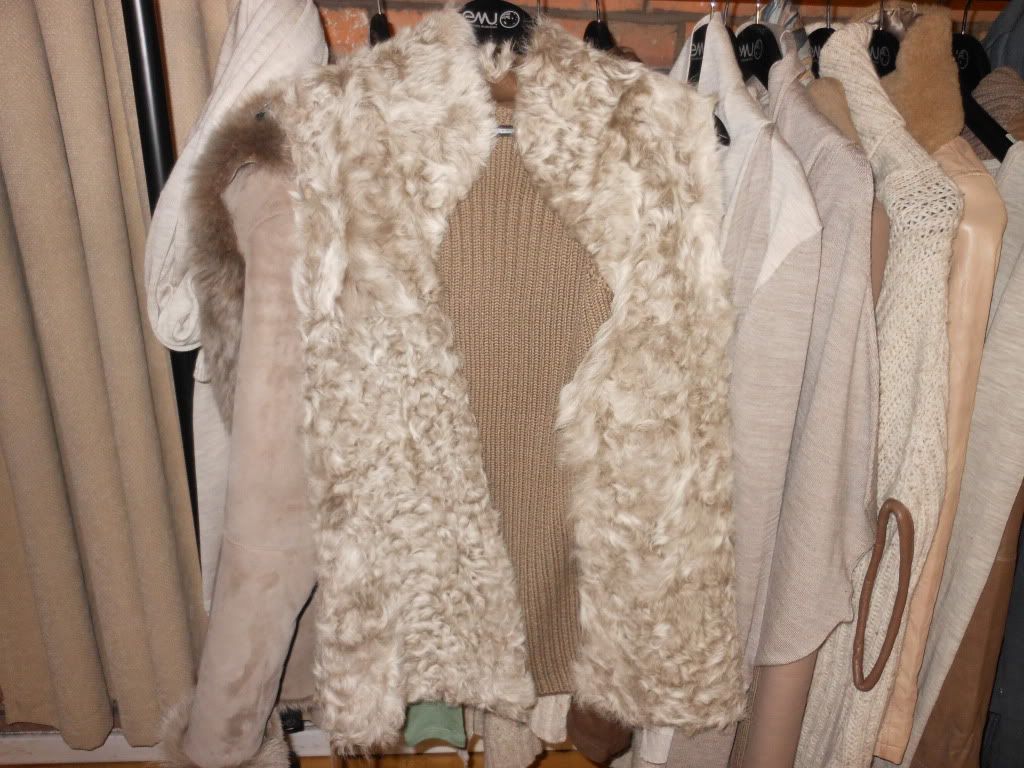 I also liked this jacket with furry collar and scarf, a great classic combination that would keep you lovely and warm!
Emu have it all covered for AW 2012!