How To Make Pizza!
Today C and I made pizza. We planned it together like co-conspirators before pre-school. We were giggling all the way there about making pizza! I had researched how to make pizza to get an idea of basic quantities and then came up with this idea!
As he came out of pre-school he excitedly asked
"Mumma, can we make the pizza's now school is finished?"
"Yes C we can make the pizza's"
"HURRAY!!!!! Let's do this" he shouted and he ran all the way home!
I should explain that at the moment I am having some trouble with C and food. He has been playing up and refusing to try anything new and even refusing to eat things I now he likes! So my cunning (or maybe not so cunning plan) is to involve him more in food preparation. Hence the pizza idea!
So here's how to make pizza!
What you need:
For the dough –
450g Strong White Flour
3/4 tsp garlic powder
3/4 tsp onion salt
2 tsp sugar
2 tbsp olive oil
1 ½ tsp dried active yeast
300ml warm water
How To Make Pizza
– Start by sieving the flour into a large bowl, then add the garlic, onion salt and sugar to one side of the bowl and the dried yeast to the other side. Pour the oil of the top and then add the warm water.
– Mix by hand for 5 minutes then leave to rest for 5 minutes
– Knead for a further 5 minutes then pop back in the bowl and cover with clingfilm and then a warm tea towel. Leave until it has doubled in size, normally this takes around an hour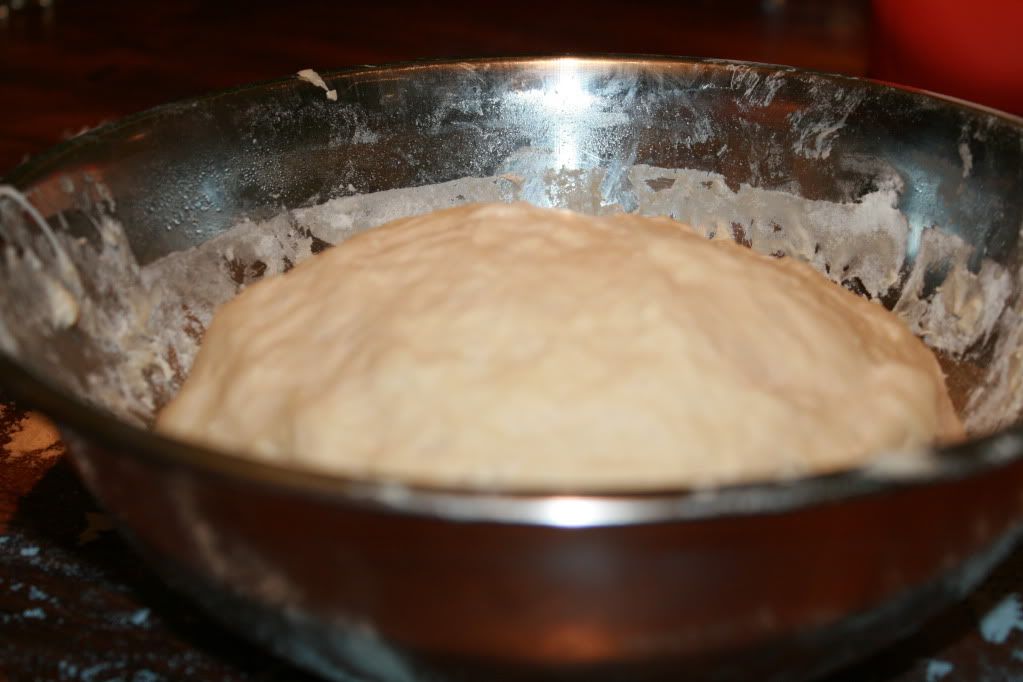 – After an hour take the dough out of the bowl, knock the air out of the dough with your hands and then chop into 4 pieces for individual pizzas or 2 pieces for larger pizzas!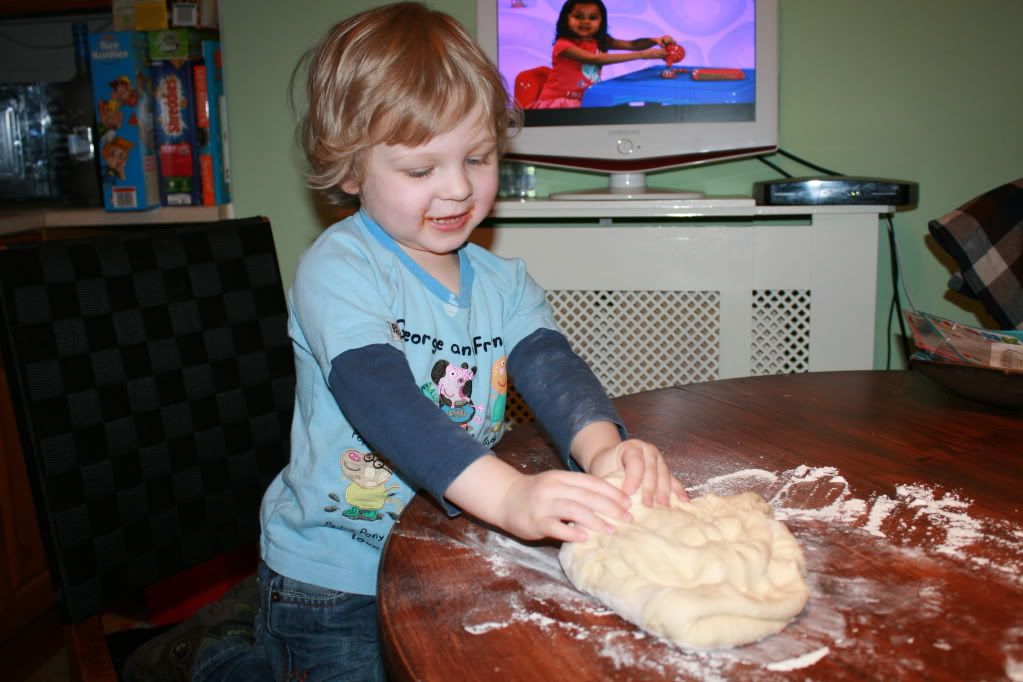 Then you can move onto the toppings!
We made a half and half pizza with ham and spinach on one side and ham on the other (C didn't want "leaves" on his half!)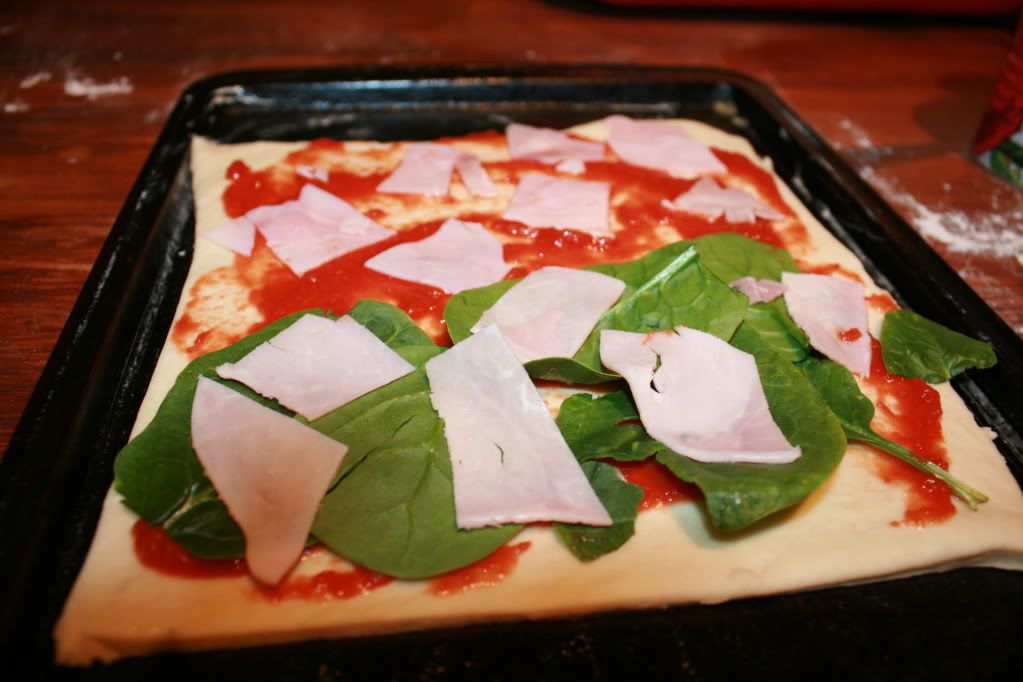 Our top tips for pizza toppings:
– If you are using spinach or fresh basil make sure it's underneath your cheese or it will burn
– Ham, pepperoni etc also can burn so again under the cheese they go!
– To make a healthier pizza grate your mozzarella as a little bit goes a long way when grated!
– Be adventurous, our favourite toppings include
    – ham (ham and spinach is really yummy!)
    – tuna (and onion if you like it!)
    – chicken, pesto and sun dried tomatoes
    – pepperoni, tandoori chicken and sweetcorn (my hubbys favourite!)
 The end result!
This post has been submitted to the competition on Red Ted Art and with Appliances Online! How To Make Pizza!