What's Your Favourite Children's Book?
Today as we snuggled up on the sofa for a great PJ day we decided to plough our way through our substantial children's book collection. We have read around 25 different books today but these are our favourites:
C's favourite book
The Fearsome Beastie
Here is a short exert from the book
We love the sinister twist on the standard fairy tale and the great illustrations. You can read our full review HERE
LissyLou's favourite book
Sometimes I Like to Curl up in a Ball 
A lovely, sweet story about Little Wombat, this is one of a series of stories about Little Wombat and I am going to buy more as they are fun, easy to read stories and the little wombat is really cute! A great children's book.
My favourite book
Dinosaurs Love Underpants
This is my favourite as it tells the tale of why Dinosaurs are extinct. Really easy to read and it features great illustrations. I know it off by heart and I never groan when C asks for this one at bedtime!
My favourite bit is when we have finished the story and we talk about all the underpants in the back of the book!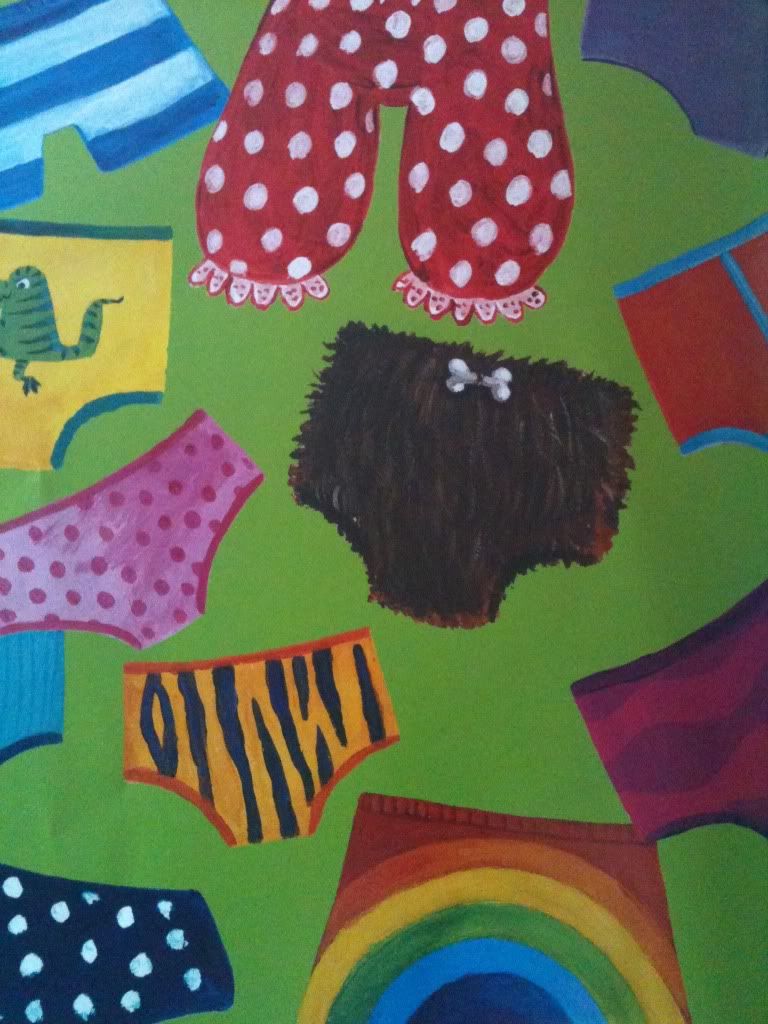 I'm always looking for great new books to add to our collection so what are your favourite children's books?
I'm tagging some lovely bloggers to tell me their favourite Children's books in the hope for some great recommendations especially with Christmas on the horizon! So here goes:
Me and My Kiddiwinks
&
If you don't blog but want to share too then please comment below with your children's favourite books!