Thorntons have some great Christmas Gifts out this year from their boxes of chocolates to hot chocolate gift sets, there is plenty of choice this Christmas for presents for all the family.
The Chocolate Cupcake Chocolates are little moorish mouthfuls of chocolate and praline. Featuring raspberry, vanilla and chocolate flavours they will be popular with the ladies in the family due to their creamy texture and pretty packaging. £4.99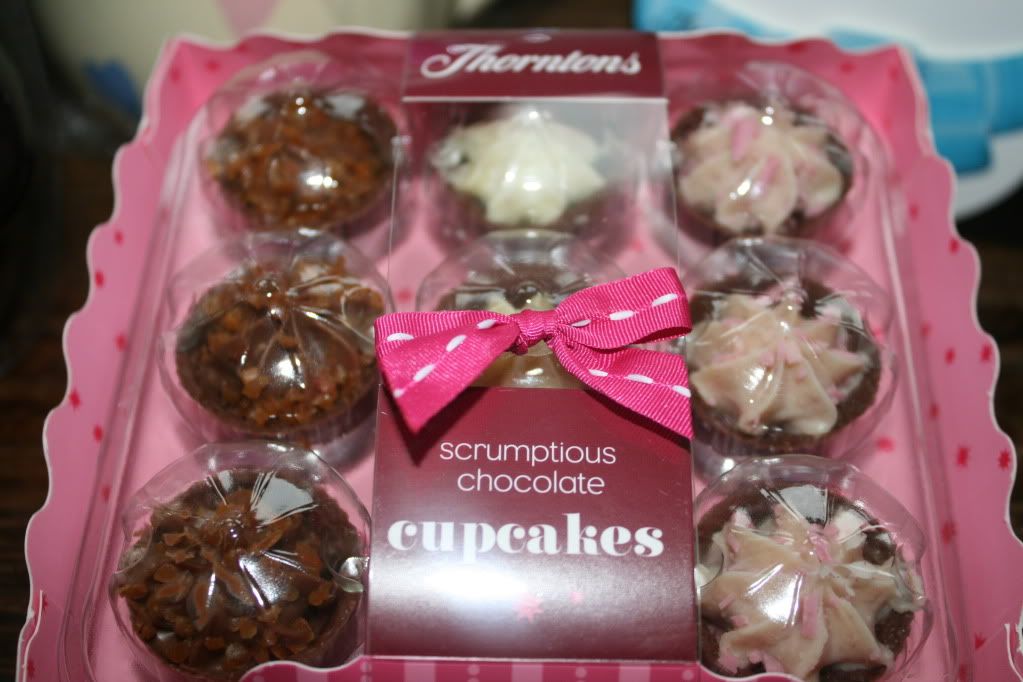 I love a good hot chocolate, in fact when I was at the end of my pregnancy with C I had a mug every day with cream and marshmallows (naughty I know!). So I was pleased with this great gift set that includes a lovely mug with pretty heart motif, sachets of not just milk hot chocolate but creamy white and dark hot chocolates too ( the white was a bit sickly but C loved it!), and mini blocks of milk, white and dark chocolate too! A really great gift at £9.99 as the mug is really lovely and with the contents it is special, I think it would be ideal for a secret santa gift!
I really loved this Paulo the Penguin Mug, it's really sweet and had fudge cubes and chocolate inside so the perfect little gift for children. Would make a great stocking filler or gift for your little one to give a friend. £7.99
Paulo the Penguin also features on this brilliant gift box that contains a great selection of child friendly treats including chocolate raisins, chocolate buttons, fudge cubes, white chocolate buttons and a vanilla mouse! At just £3.49 this would be ideal for stockings!
Thorntons have a HUGE range this Christmas with over 50 products to choose from as well as their usual wide range! I think the I Love Christmas Hamper looks fantastic and for grandad what about the Terrific Toffee Hamper?
They have a massive 30% off Selected Hampers, beautiful personalised photo boxes and 3 for 2 on selected gifts.
I received the featured products in exchange for this review, as always all opinions are my own and offers are correct at time of writing.